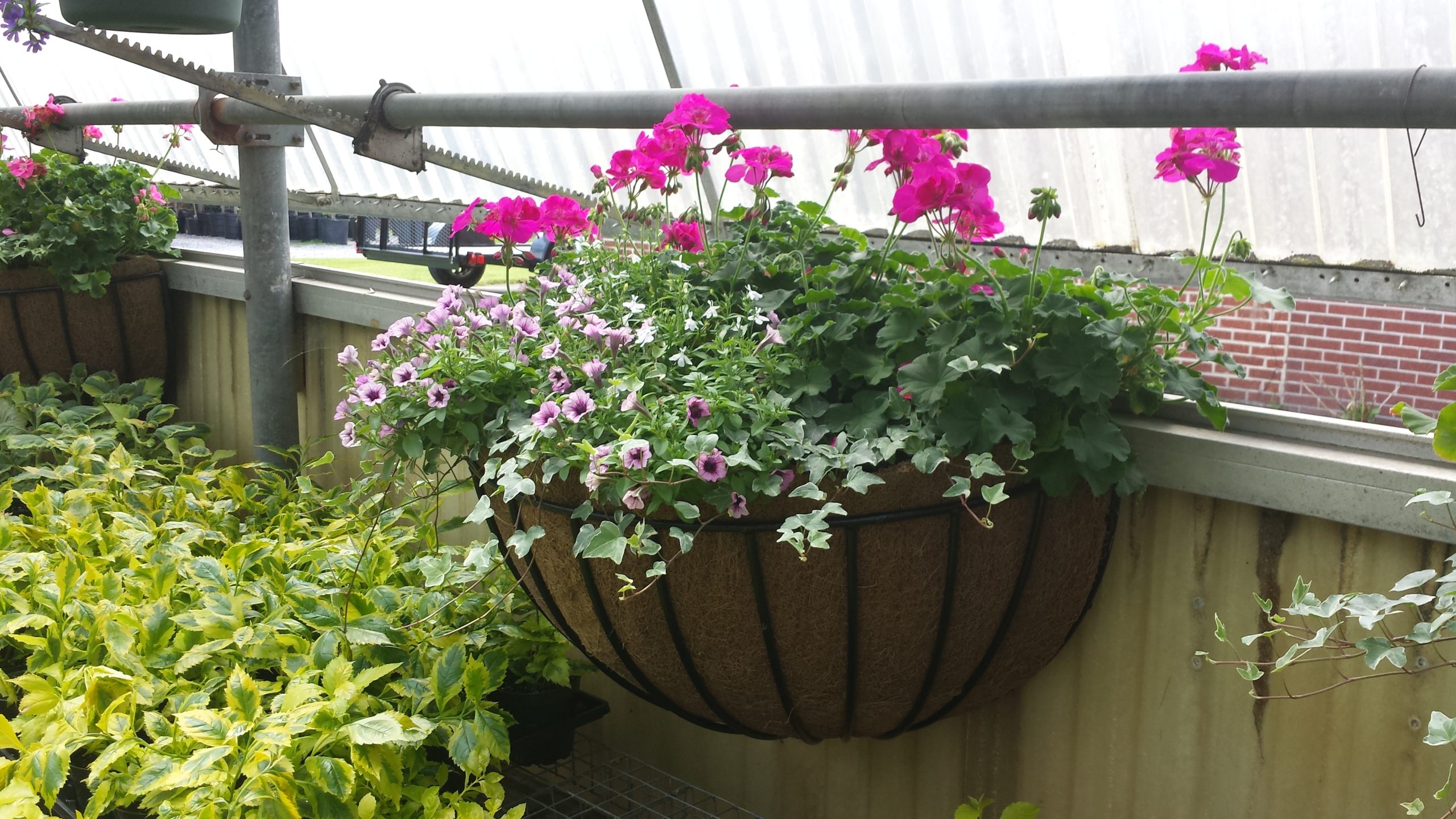 Check out mixed pots and hanging baskets of our favorite flower combinations.
Mary's Greenhouse & Terra Flora Landscaping design and install flower boxes, hanging baskets and pots. We carry pre-designed flower baskets and pots in our greenhouse and can install custom flowers and plants in you home or business flower box.
Stop in—we're worth the trip.
Take a look at some examples of our baskets, pots and planters.
Join Our Email List
Get notification of sales of our flowers and plants in Mary's Greenhouse. We do not share your email with third-parties. You can unsubscribe at any time.