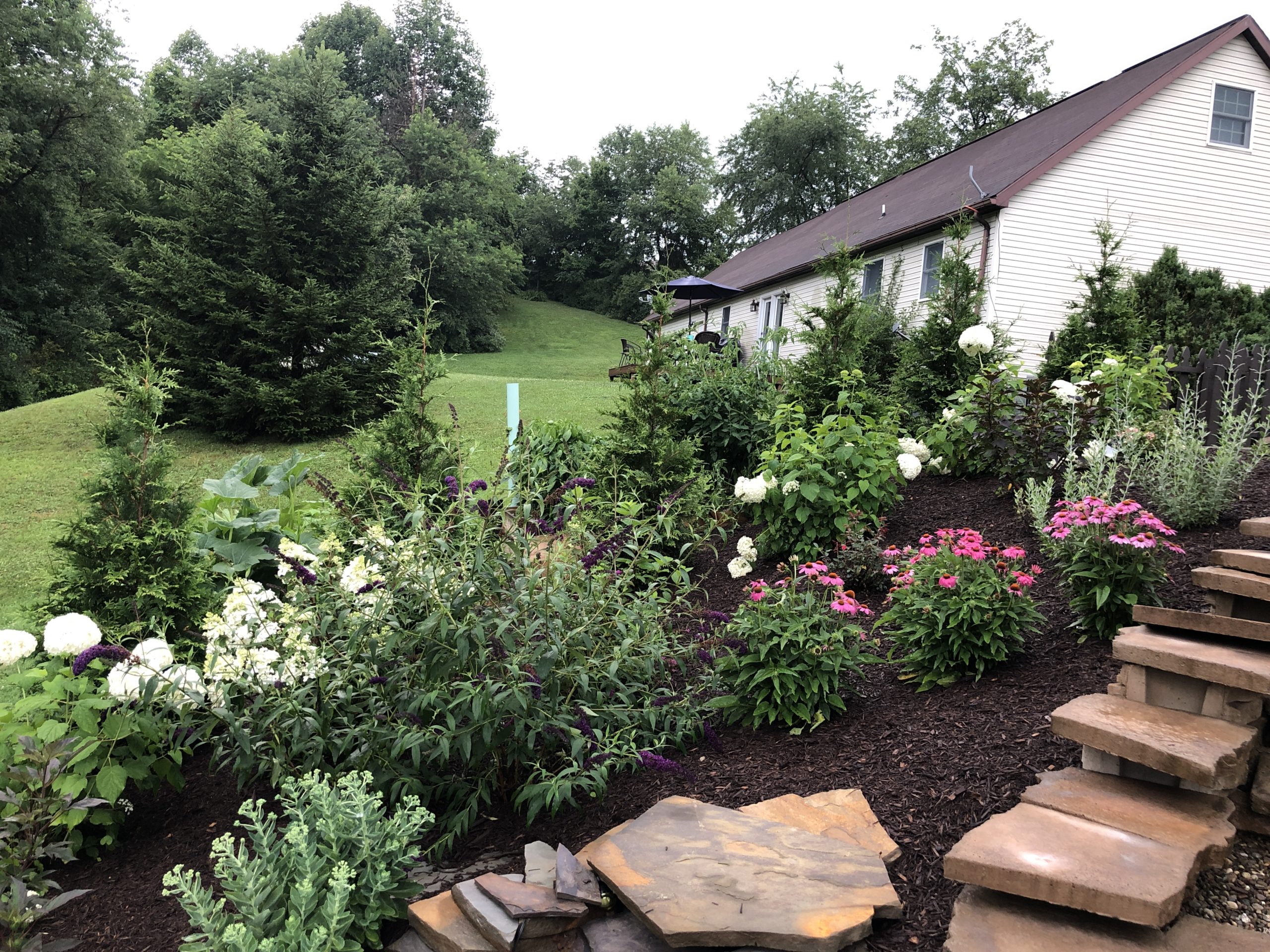 We are one of the largest and best landscaping companies in the Elkins, West Virginia area.
We provide award-winning service to homeowners and businesses throughout northcentral West Virginia including Elkins, Canaan Valley, Snowshoe, Buckhannon, Philippi, Weston, and Parsons.
We provide innovative design ideas, helpful advice, and the highest standards of landscape workmanship tailored to suit our client's needs. We specialize in:
Contact Us
Contact us  today—we will assess your needs, make suggestions to improve your property, and create a budget with your parameters.
Our Guarantee
Terra Flora Landscaping will provide professionalism from start to end of the project. Our trained Certified Professional Horticulturalists will ensure that the plants we use are healthy, free of disease, and ready to accent your outdoor living space.
Our trees and shrubs are backed by our full one-year warranty for defects and health. Only plants that grow well in USDA hardiness Zones 4-5 are used for our installations.
New installation customers can qualify for the Terra Flora "Never Ending Guarantee". The nursery material installed by Terra Flora Landscaping will be guaranteed to no end, as long as Terra Flora Landscaping maintains and cares for the landscape.
Take a look at some examples of our landscape, hardscape and water feature design and maintenance.
Join Our Email List
Get notification of sales of our flowers and plants in Mary's Greenhouse. We do not share your email with third-parties. You can unsubscribe at any time.