Hardscapes & Water Features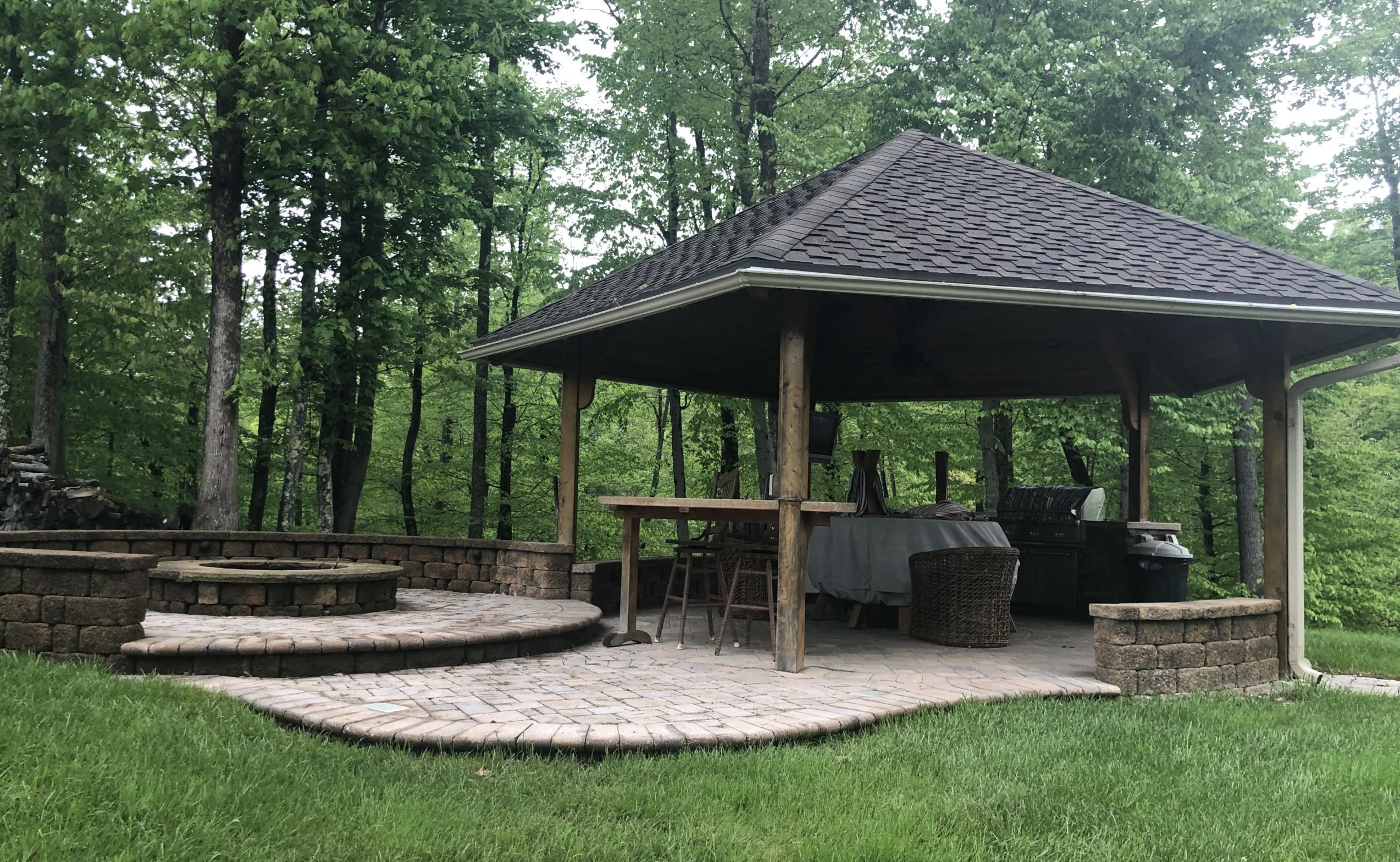 Hardscapes—Patios, Walkways and Walls
Terra Flora Landscaping can enhance the beauty and practical use of the outside of your home or business through the installation of walkways, patios and retaining walls. We offer a variety of products with different textures, colors, and dimensions and can assist you in the selection of the right paver or stone for your specific project.
As with all our projects, we strive to make the process of selecting, designing and implementing your project a pleasurable one. Our installation services include:
Patios
Walks
Sitting walls
Columns and planters
Retaining walls
Dry stack walls with natural stone
Flag stone
Selecting Pavers
With its natural striking appearance, pavers make a terrific looking patio or walkway that blend well with all types of landscaping. Designing and installing pavers is one of our specialties. We are an authorized installer of Hanover and Belgard products. Take a look at a comparison chart on different types of pavers and view the Hanover and Belgard websites for paver choices.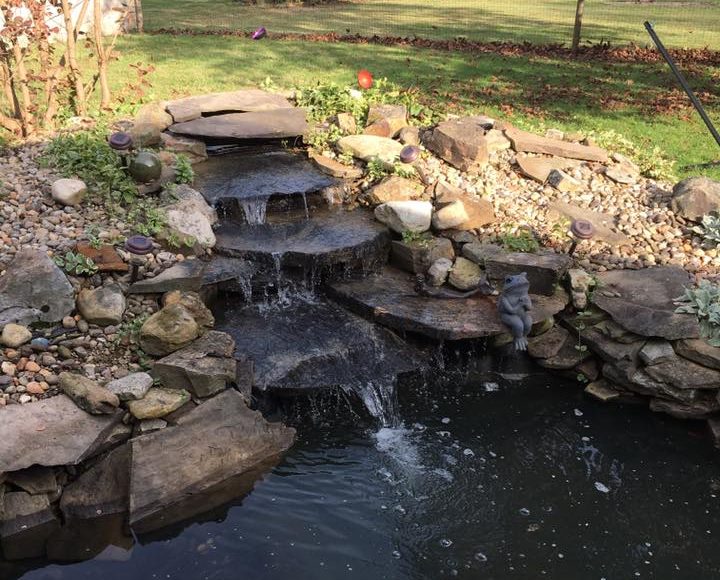 Water Features
Terra Flora Landscaping creates custom design and installed water features including ponds, fountains, streams and waterfalls. Our water features add beauty, value, and a pleasing and relaxing atmosphere and can be added to any new landscape or existing landscape.
Contact Us
Contact us  today—we will assess your needs, make suggestions to improve your property, and create a budget with your parameters.
Take a look at some examples of our patio, walkway, retaining wall and water feature designs.
Need Help with Financing Your New Landscape Design?
Finance your landscaping projects for your backyard, front yard, garden or business in just three minutes with a fixed-rate loan through Citizens Bank of WV/Quilo.
No application fee. No late payment fee. No prepayment or early payoff fee. Applying for a loan will not impact your credit score.
Join Our Email List
Get notification of sales of our flowers and plants in Mary's Greenhouse. We do not share your email with third-parties. You can unsubscribe at any time.
Our Guarantee
Terra Flora Landscaping will provide professionalism from start to end of the project. Our trained Certified Professional Horticulturalists will ensure that the plants we use are healthy, free of disease, and ready to accent your outdoor living space.
Our trees and shrubs are backed by our full one-year warranty for defects and health. Only plants that grow well in USDA hardiness Zones 4-5 are used for our installations.
New installation customers can qualify for the Terra Flora "Never Ending Guarantee". The nursery material installed by Terra Flora Landscaping will be guaranteed to no end, as long as Terra Flora Landscaping maintains and cares for the landscape.